With football season in full swing, we thought we'd dedicate this Famous Greeks post to some current and past football players who were also in fraternities in college! Here are ten of our favorite professional football-playing Greeks.
Tampa Bay's Rian Lindell is a member of Alpha Kappa Lambda. Former Greenbay quarterback, Graham Harrell, is a member of Tau Kappa Epsilon. Jay Ratliff is a brother of Alpha Phi Alpha.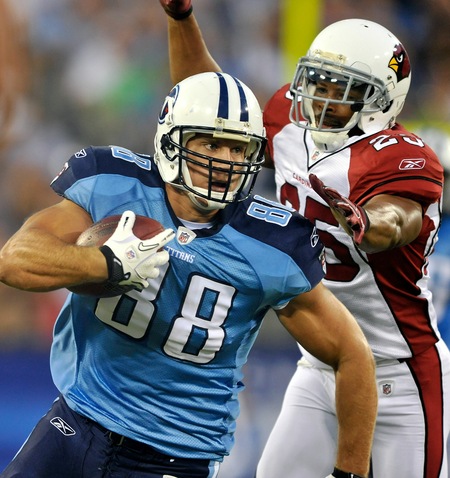 Craig Stevens of the Tennessee Titans is a brother of Sigma Alpha Epsilon.
Everson Griffen of the Minnesota Vikings is a member of Phi Kappa Psi.
Baltimore Ravens' Morgan Cox is a brother of FIJI.
Former Steelers player, Charlie Batch, is a member of Phi Beta Sigma.
Former Bills, Bengals, and Jets quarterback, Aaron Maybin, is a brother of Kappa Alpha Psi. Also, we picked this image of him in his Jets jersey because we're Jets fans here at Something Greek!
We hope you liked this latest round of NFL players in fraternities! Check back next month for more celebrities, athletes, and other famous personalities in Greek Life!
-Michelle Giuseffi