It's been a while since our last installment of Famous Greeks, but we're back! We dug up some celebrities in Greek life that we haven't featured before. I was super excited to learn about a certain
Sex and the City 
character who went Greek in college. Here are ten of our favorite celebrities in sororities and fraternities!
Mary Tyler More Show and Now and Then star, Cloris Leachman is a sister of Gamma Phi Beta.
Men in Black actor, Rip Torn is a member of Sigma Chi.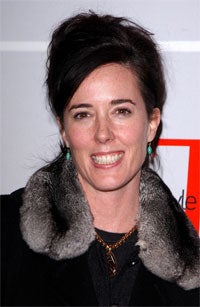 You might not recognize her face, but we're pretty sure you'd recognize her logo. Designer, Kate Spade, is a member of Kappa Kappa Gamma.
Late Night talk show host, Seth Meyers is a member of Phi Gamma Delta.
Probably best known to our generation as Mary Lazarus in The Sister Act, Mary Wikes was a sister of Phi Mu.
Hey, fellow Sex and the City fans! Smith Jerrod aka Jason Lewis is a brother of Delta Upsilon.
Here's another Greek-affiliated celebrity whose face you might not recognize, but you'd definitely recognize a nail polish bottle with her name on it. Deborah Lippmann is a member of Alpha Phi.
Former Dallas Cowboys quarterback, Troy Aikman, is a brother of Sigma Alpha Epsilon.
Sela Ward, House actress, is a member of Chi Omega.
Remember Mr. Belding from Saved by the Bell? Dennis Haskins, who plays him in the 90s tv series, is a brother of Kappa Sigma.
We hope you enjoyed this latest installment of famous Greeks! Who knew Smith Jerrod and Mr. Belding were Greek?!
-Michelle Giuseffi